Latest News
Mark Your Calendar for the Open-Xchange Summit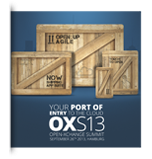 This September 26, the 5th annual Open-Xchange Summit will be held in Hamburg - Europe's 'door to the world' - connecting senior business leaders and industry experts across the Cloud and SaaS marketplaces.
Berthed on Hamburg's waterfront, the cargo ship Cap San Diego will be the "Port of Entry to the Cloud" for hosters, telcos, system integrators and cloud vendors looking to change the game in their cloud-based business and evolve customer engagement models. Parallels will be presenting, Rollout 1000000's of accounts with ease: Parallels Automation is rocket fuel for your business. Register now or get more information.
Product Updates
Get Ready for Parallels Business Automation Standard 4.3.3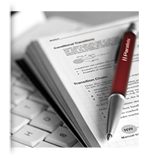 Parallels Business Automation Standard (PBAS) 4.3.3 released in July, features a brand new online store with streamlined workflow and configuration sliders, support for the latest versions of Parallels Plesk 11.5 and Web Presence Builder 11.5, and many more new features and product improvements.
Parallels Business Automation Standard 4.1 will no longer be supported as of July 31, 2013. Now is the perfect time to plan your update to Parallels Business Automation Standard 4.3.3 and get all your staff trained for free! This training represents a $500/€380 value per attendee.
The next Parallels Business Automation Standard training is scheduled for September 12 and 13.
The two-day training (2 x 4hr) includes step-by-step instructions and extended lab exercises covering everything you need to know to run a successful hosting business fully automated by Parallels Business Automation Standard.
During this two-day training you will:
Learn how to install and administer a multi-server, multi-platform environment using Parallels Business Automation Standard
Learn how to enable and configure the new online store with sliders
Practice administering hosting service provider sites
Learn about integration with Parallels Cloud Server and Parallels Plesk Automation
Get your team ready with this valuable training session, at no cost to you.
---
Become a Parallels Certified Automation Engineer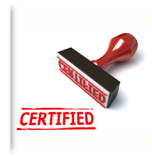 Attend our live online course, Parallels Plesk Panel Advanced Administration level Training for Windows, on September 3-4. During this course, you'll learn the advanced skills you need to customize Parallels Plesk Panel and integrate it with other products. Topics covered include Parallels Plesk Panel's structure, its main services and their components, its configuration files, and its database.
Before you attend, you should be familiar with:
Principles of Windows administration (depending on your platform)
Basic knowledge of Parallels Plesk Panel (preferably, by completing the Parallels Plesk Panel Administration level course)
The course fee is just $500/€380 per person, which includes the Certification exam fee. Please email us to confirm your space.
Special Offers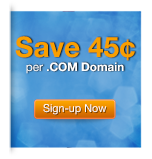 Save 45¢ per .COM Domain
For a limited time, when you sign up as a new Parallels Domain Name Network (DNN) eNom Reseller, you'll save 45¢ per .COM domain sold during your first year in the program. That's right—instead of paying $9.75/year per .COM domain, you'll lock-in a special rate of only $9.30/year per .COM domain if you act before August 31, 2013*.
The Parallels Domain Name Network provides:
VOLUME RESELLER PRICING. Substantial volume discounts to keep your costs down and allow for higher margins.
FREE MEMBERSHIP. We've waived the set-up fees and up-front costs to make it easier for you to make money sooner.
FREE RESELLER SUPPORT. eNom's Account Management team is available to help you take full advantage of your account.
ACCESS TO FREE TOOLS. Take advantage of free marketing tools to manage and grow your business.
Take the first step to lower your .COM domain costs today by signing up to become a Parallels Domain Name Network reseller and locking in your special $9.30/year .COM pricing today.
*Note: Program supports only USD. Offer valid for new Parallels DNN eNom resellers only.
ISV Spotlight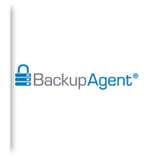 BackupAgent: Private-label Cloud Backup for SMBs
BackupAgent is an on-demand, private-label backup service that enables users to backup desktops, laptops and servers, including Microsoft Exchange, MS Hyper-V, MS SQL and MySQL. The APS-enabled service is praised for its scalability, user friendliness and ability to help service providers generate additional revenue.
BackupAgent can be fully integrated with Parallels Automation and Parallels Business Automation Standard. Visit www.backupagent.com/parallels to learn more about the BackupAgent APS package and integration with Parallels platforms.
Case Studies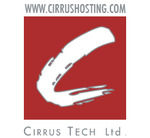 Cirrus Tech Expands its Product Line and Makes Management More Efficient
For Cirrus Tech, bundling services together from different platforms was a complex task. In some cases, customers were asked to use three different platforms for different service types. The company required a way to bring a wide service range together, making management more efficient.
Read more.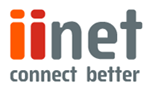 iiNet Delivers Competitively-Priced Hosted Exchange Services with Parallels Automation
iiNet leveraged on the end-to-end automation capabilities of its Parallels platform to roll out a Hosted Exchange service, offering customers seamless integration with Outlook, a rich web client, synchronization across their mobile devices and tools for improved team collaboration.
Read more.

Limestone Networks Uses Parallels Plesk Panel to Help Web Hosting Company Grow 300%
Limestone Networks forged a new partnership with Parallels, adding Parallels Plesk Panel to its range of web hosting control panels. Parallels Plesk Panel offers compatibility across operating systems, remarkable ease of use, and flexible options for managing websites, domains, emails and databases. Bagful Solutions adopted Parallels Plesk Panel on its dedicated servers from Limestone Networks.
Read more.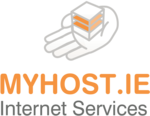 Myhost Internet Services Ltd Uses Parallels Plesk Automation to Drive Growth
Myhost Internet Services Ltd needed a robust and expansive solution to replace its shared hosting platform – one that would support future growth, allow it to evolve its cloud services offering, and deliver a great user experience.
Read more.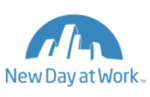 New Day at Work Uses APS to Scale it's Business Quickly Through the Parallels Automation Ecosystem
New Day at Work needed to accelerate its go-to-market strategy with easier, faster access to the technology platforms of cloud services providers.
Read more.

Point North Networks Helps Online Retailer Reach Customers Worldwide
Point North Networks migrated H and H Lawncare's website to a VPS hosting plan powered by Parallels Virtuozzo Containers and Parallels Plesk Panel. The former allows H & H to scale its infrastructure up and down as customer demand requires, while the latter allows CEO Sean Hecker to manage day-to-day administrative items himself.
Read more.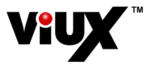 Hosting Provider ViUX Systems Improves Retention of High-Value Customers
When customers felt they were outgrowing ViUX, they took their business to companies who could provide more powerful dedicated servers. To retain these valuable customers, ViUX needed to create a natural upgrade path that offered a greater level of stability and performance.
Read more.
Partner Resources
Sell More Sites - New Parallels Web Presence Builder Go-To-Market Content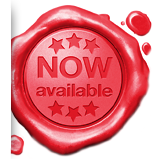 You asked for it, and we've delivered for you - Parallels Web Presence Builder promotional materials to help you Go-To-Market and grow your customer base. Leverage ready-to-use content including language, images and video to attract new SMB users to your shared hosting plans.
Lead with a Do-It-Yourself business website offer, and capture your share of this very hot hosting trend – entry-level hosting for small businesses. New content includes concise Parallels Web Presence Builder descriptions, features, benefits, sample website images, an inventory of ready-to-build business website topics, and a promotional video that encourages your visitors to "Build Your Business Website Today with Parallels Web Presence Builder."
Check out the newly updated Parallels Web Presence Builder page on PartnerNet to find this and other useful content. Much of this content is (or will be) localized for your convenience. And, if you offer Parallels Web Presence Builder or Parallels Plesk Panel Power Pack as part of (or an add-on to) leased servers managed with Parallels Plesk Panel, these assets can help you to upsell Parallels Web Presence Builder at your point-of-purchase for additional monthly revenue. Build Your Parallels Web Presence Builder business today with this great ready-to-use content.
Newly Added Resources to Parallels PartnerNet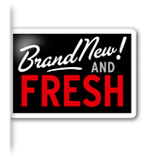 Parallels PartnerNet continues to be the go-to location for partner resources and education. In the past month, a few of the key updates to the portal include:
Additionally, Parallels PartnerNet is now the authoritative place to get any Developer licenses. If you do not have access to the Developer sub-portal and would like it, please email us at partnernet@parallels.com.
News from Support
KCS Methodology Adopted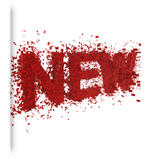 Parallels Support has begun adopting the KCS methodology to enable knowledge sharing between our engineers. The program allows for better internal knowledge sharing which will be used to create new KB articles to cover a broader range of questions on all Parallels Product lines.
Tips and Tricks
Backup signing in Parallels Plesk Panel 11.5
Events